Fear and Force Free Training
For the dog that you've always wanted

That you will be proud to take anywhere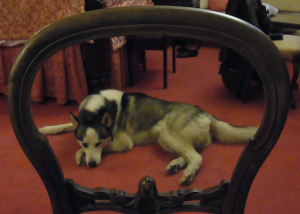 R+ Dog Training uses fear and force-free training backed by up-to-date behavioural science to help you bring out the best in your dog, cat or other companion animal.

R+ Dog Training can help you with flexible sessions in Chiswick, West London; you can book sessions at a convenient time in your home and local green spaces for that all-important learning in a real-world environment. Whether you have a puppy, adolescent or senior dog; if you want to start an activity or improve your performance, if you want a well-behaved dog that you can take anywhere (including the groomer and the vet), or you are trying to settle a rescue dog: R+ Dog Training can help. You can also join a Social Dog Walk to meet other owners and ask not one, but two qualified professional trainers for advice.
Busy juggling an active life?
Let R+ Dog training take the strain and do the training for you.

Fear and Force Free Training Is Not Just For Dogs…
We train cats too. Fear and force free training helps cats with litter training, learning to use a cat flap, getting used to travelling  and being relaxed at grooming and vet visits. We can even help you hone your skills or walk and train your dog while you get on with your life.
We can even train birds and fish and equines. Just get in touch to find out how.
Training That You Can Trust…
All training is undertaken by a qualified, experienced behaviourist and trainer, certified by the prestigious Karen Pryor Academy, listed with the Animal Behaviour and Training Council and a member of the International Society of Animal Professionals.

Contact R+ Dog Training now for the help that you deserve.