Follow our simple guide to find the best dog training for you.
R+ Dog Training provides support for you and your dog from pre-purchase to old age.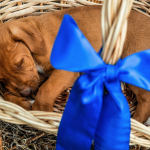 Finding the right match between you and your new dog will set you up for lifelong success.   Choose the R+ Dog Training Advice Service for helping finding and selecting a dog, whether it is a puppy from a breeder or a rescue dog.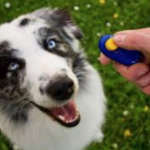 Getting a puppy? Get a head start on your training by booking a Clicker Skills session so that you can feel confident when your new puppy arrives.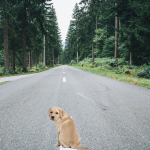 Proud puppy owner? Get your puppy off to the best start in life possible with a Puppy Start Right course.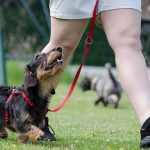 Want to know how to make your training foolproof? The Rock Solid Rover course is suitable for Puppy Start Right course graduates and for dogs of any age whose training isn't reliable. You can also choose a Reliable Recall workshop or Peaceful Picnic workshop as a stand-alone session or as an add -on to your course (discounts available if booked with a course) or a custom course (minimum 3 sessions) to deal with a single issue.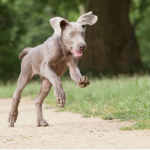 Teenager taking the training backwards? Don't worry, it's a normal part of canine development. Whether it's a continuation of another course or a your first time training , we can help you through this challenging time with a Teenage Tearaway course.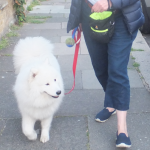 Want to get results as quickly as possible? Add the Walk and Train option to your course and leave some of the training to R+ Dog Training. You can also choose this option without booking a formal course, but then you must also book an initial consultation and schedule regular hand-over sessions.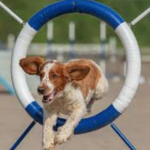 Got the basics sorted but your dog needs more? We can help with an Activity course. You can try a sample of several activities, choose one that you want to try or refine your dog's skills if you already take part.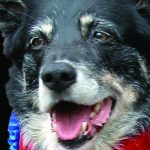 Need help to guide your dog through the ageing process? Dogs benefit from lifelong training and can learn new things at any age. The Senior Service course Rescue Remedyhelps dogs to continue to learn safely as they start to slow down and maybe lose some of their acuity.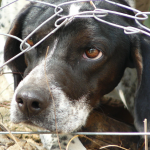 Just rescued a dog? No matter what their age, rescue dogs often need a little extra help to settle in their forever home. You can choose the customised training in our Rescue Remedy option or, for more intensive needs, a behavioural consultation.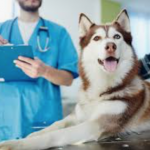 Need help in the vet or the groomer? We can help you with a Happy Vet Visit course or Happy Grooming Visit course to take the stress out of caring for your dog.
Looking for a bargain? The more you book, the more you save! If you book a new course before the end of an existing course, you can receive an automatic discount. Also, booking more sessions upfront means that the discount will increase, but please make sure that you can commit to the dates as refunds are not available for missed sessions.  Group classes provide training but without support between sessions, and Social Dog Walks give you exclusive access to two qualified, experienced, professional trainers for a friendly Q&A session. You can add one or more Social Dog Walks to a course too. We also have Special Offers from time to time, so bookmark the page and check in for bargains.
Whatever your needs, R+ Dog Training is here to help!
Contact us now to find the best dog training for you.